JOIN US FOR OUR NEXT MEETING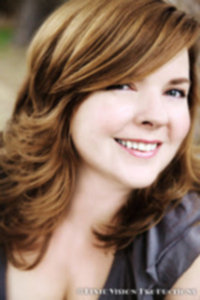 Gretchen McNeill will be the guest speaker at our next monthly meeting on Saturday, May  18, 2013, at the Four Points by Sheraton, 5115 Hopyard, Pleasanton.
Gretchen McNeil is an opera singer, clown, and writer. She has written the Young Adult horror POSSESS about a teen exorcist which debuted in 2011. Her follow up, TEN was released in 2012, and her third novel 3:59 is scheduled for fall of this year.  She is currently working on a Young Adult mystery/suspense series Don't Get Mad, which will begin in 2014.
Gretchen is a former coloratura soprano, the voice of Mary on G4′s Code Monkeys and she sings with the LA-based circus troupe Cirque Berzerk. She blogs with The Enchanted Inkpot and is a founding member of the vlog group the YARebels where she can be seen as "Monday." She is represented by Ginger Clark of Curtis Brown, Ltd. Find out more about Gretchen at http://www.gretchenmcneil.com.
Tri-Valley Witers Member News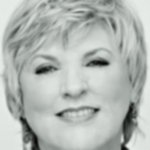 Shelley Riley, author of Casual Lies – A Triple Crown Adventure, was featured by Towne Center Books on May 3, 2013  for a celebration of the 139th running of the Kentucky Derby. Friends and fans donned their Kentucky Derby finery and drank a Mint Julep while Shelley took them behind the scenes at the Kentucky Derby. Shelley also chronicled her racing career from her new memoir at the Alameda County Fairgrounds on May 4th. Find our more about Shelley at www.shelleyriley.com.
UPCOMING EVENTS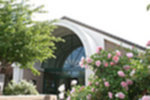 California Writers Club Tri-Valley Branch in collaboration with the Pleasanton Library announces "Open Mic Night with My Friends" on second Mondays of each month (except in June). The next two events are May 13 and June 17, 6:00 to 8:00 p.m. at the Pleasanton Public Library, 400 Old Bernal Avenue. Free and open to the public. No reservations needed. Readers sign up from 6:00-6:15 p.m. in the meeting room. For more information, please contact  Deborah Bernal.
 Meet NY Times Bestselling Author Robert Dugoni in a CWC Tri-Valley Writers exclusive interview, "Dugoni on Dugoni"  by Jordan Bernal. Mr. Dugoni conducted a Writing Workshop for the Club in April.
Jordan E. Rosenfeld will be the guest speaker at our June 15 monthly meeting. Ms. Rosenfeld, author of the popular writing guide Make a Scene and the debut novel Forged in Grace, will teach you how to activate your writing, creating the page-turning energy of blockbuster fiction by mastering the essential building block: the scene. You'll learn how to "demonstrate" not "lecture," crafting compelling, textured, memorable scenes. You'll never write the same way again.
Ms. Rosenfeld's essays and articles have appeared in such publications as AlterNet.org, Publisher's Weekly, The San Francisco Chronicle, The St. Petersburg Times, The Writer and Writer's Digest magazine. Her book commentaries have appeared on The California Report, a news-magazine produced by NPR-affiliate KQED radio. She lives in Northern California with her Batman-obsessed son and Psychologist husband. Find out more at www.jordanrosenfeld.net.