JOIN US FOR OUR NEXT MEETING
It's not about the "right way," but what is right for you
Beth Barany will be the guest speaker at our December  21, 2013, meeting at the Four Points by Sheraton, 5115 Hopyard, Pleasanton.
Beth Barany, a coach and award-winning novelist, will introduce an approach to marketing your work based on your work creative type and your marketing strengths. Learn to share you mission and message through your marketing efforts and get clear on your time/energy commitment.  
Tri-Valley Witers Member News
Deborah 'Jordan' Bernal released her first novel, The Keepers of Éire, under Dragon Wing Publishing, Bernal's publishing company. Available on Amazon.
UPCOMING EVENTS

Help Keep the Written Word
Support the 3rd annual Tri-Valley Writers High School Writing Contest by enjoying a meal at Cattlemens on our special community fundraising night: December 12, 2013.  Bring this Flyer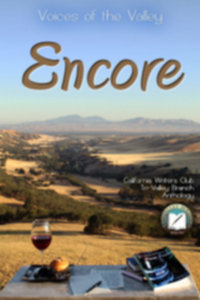 Join us on January 18, 2014 as we celebrate Voices of the Valley: Encore, the second anthology of the Tri-Valley Writers. Sample the joys and sorrows, the inevitable highs and lows, the truths and deceptions in the indelible scenes of life. Share in the readings as we journey through the stories and poetry crafted by the members of Tri-Valley Writers.
Jason Hovey, vice president of business development for Booktrack, will be our February 15 speaker. Jason's presentation will be the Booktrack content and distribution platform that turns reading into an immersive movie-like experience. Booktrack's patented technology lets anyone add a synchronized movie-style soundtrack to an e-book or other digital text content, while pacing the audio to each individual's reading speed. 
"Booktrack is a new technology that provides additional depth to your stories, and promises to transform reading the way sound transformed silent film." You can read more about it at the Booktrack website at http://www.booktrack.com/about.